Inside the Forbidden City; Academic Exchange between Palace Museum, China & KCHR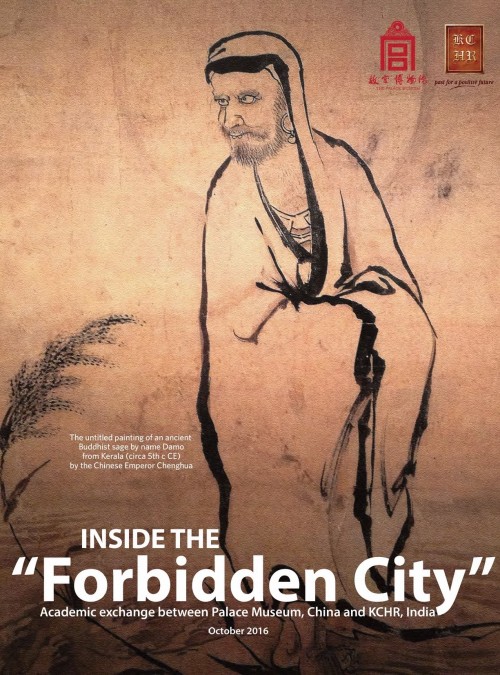 This is a brief report on the visit of the KCHR team to China from October 7 to October 30, 2016. The academic collaboration between the Palace Museum (PM), Beijing, and the KCHR began in 2012 with the KCHR seeking expertise from various institutions in China and elsewhere to study the Chinese Porcelain unearthed at Pattanam. Pattanam had produced a wide assortment of artefacts of truly diverse cultural extraction. With the expertise and consultative facility being limited in India, it was natural for the KCHR to seek academic assistance ,from the scholarly fraternity spread across the globe.
This is the context in which the KCHR found it eminently desirable to collaborate with the Palace Museum, Beijing, the institution with the largest collection of ancient ceramics, and a well-nurtured scholarship on petrography. Such a collaboration would work to the immediate advantage of theKCHR, and could be stretched further to an abiding alliance committed to scholarly research on the larger history of the contacts between Kerala and China.
Inside the Forbidden City; Academic Exchange between PM, China & KCHR, India.